I am asked this question so often that I wanted to provide an easier way to get my answer out there. 
Now, depending on the printer I am using (I have 3 after all), and the finish I'm aiming for, I will use one of the following paper types. 
To purchase the paper for yourself, simply click the image.
My favorite sticker paper:
I use a lot of different brands of sticker paper, each with it's own specific use. However, the top 2 sticker brands I recommend are the ones you see below.
The Koala glossy sticker paper has amazing gloss, and sticks very well to whatever I stick it on. However, it is meant for Inkjet printers only, and it is NOT waterproof. So keep that in mind.
(Click the photo to purchase.)
My 2nd favorite sticker paper is Mr.Label sticker paper. It is matte, but it is waterproof, and OMG I am obsessed with the velvety texture of it. Not only is it waterproof, but I swear, it looks even BETTER when it's wet. You can see me review this paper HERE.
(Click the photo to purchase.)
My favorite matte paper:
*I used to exclusively use the Georgia Pacific Super Premium Bright copy paper, but since it has been discontinued, I highly suggest this paper. I honestly believe its the same paper, but under a different brand. You won't be disappointed.*
(Click the photo to purchase.)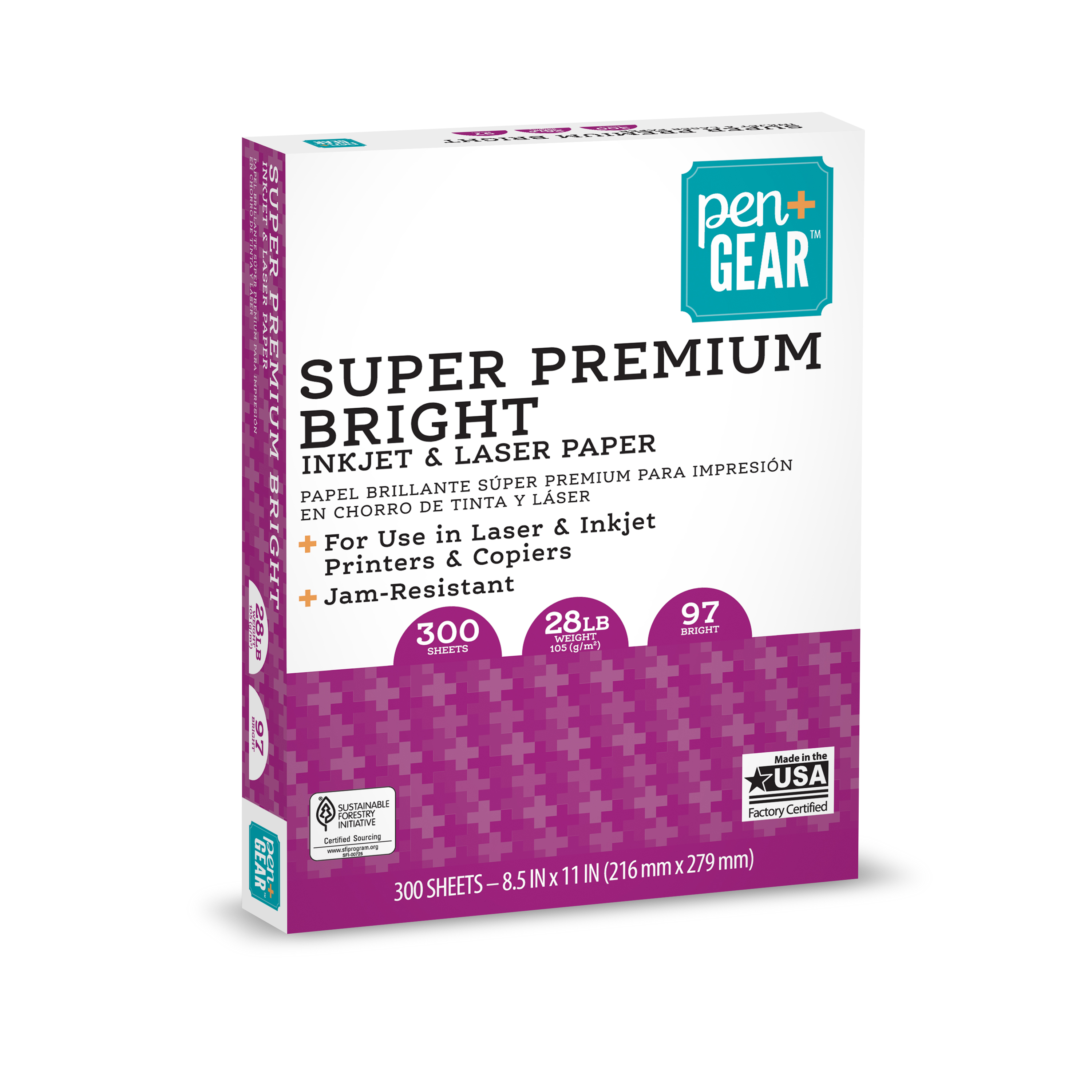 My favorite glossy paper:
*This glossy brochure paper is a huge favorite of mine. It's pretty heavy, so if you don't like heavy weight paper, I won't recommend this for you. But it makes my print outs look so fabulous, I can't even describe it. If you purchase this, either be sure to use a coupon, or wait for it to go on sale like I do and then stock up!
OR, my new favorite! Glossy Koala brand photo paper! I honestly love this paper so much, I made a whole video on it! 
For my large format printer: