So you want to make your own custom chip bags?
You've come to the right place for all the "secrets"!
First step to making custom chip bag party favors?
THE PAPER
Depending on the printer you have, and the "finish" you want, I suggest the following paper brands:
My favorite matte paper:
*I used to exclusively use the Georgia Pacific Super Premium Bright copy paper, but since it has been discontinued, I highly suggest this paper. I honestly believe its the same paper, but under a different brand. You won't be disappointed.*
(Click the photo to purchase.)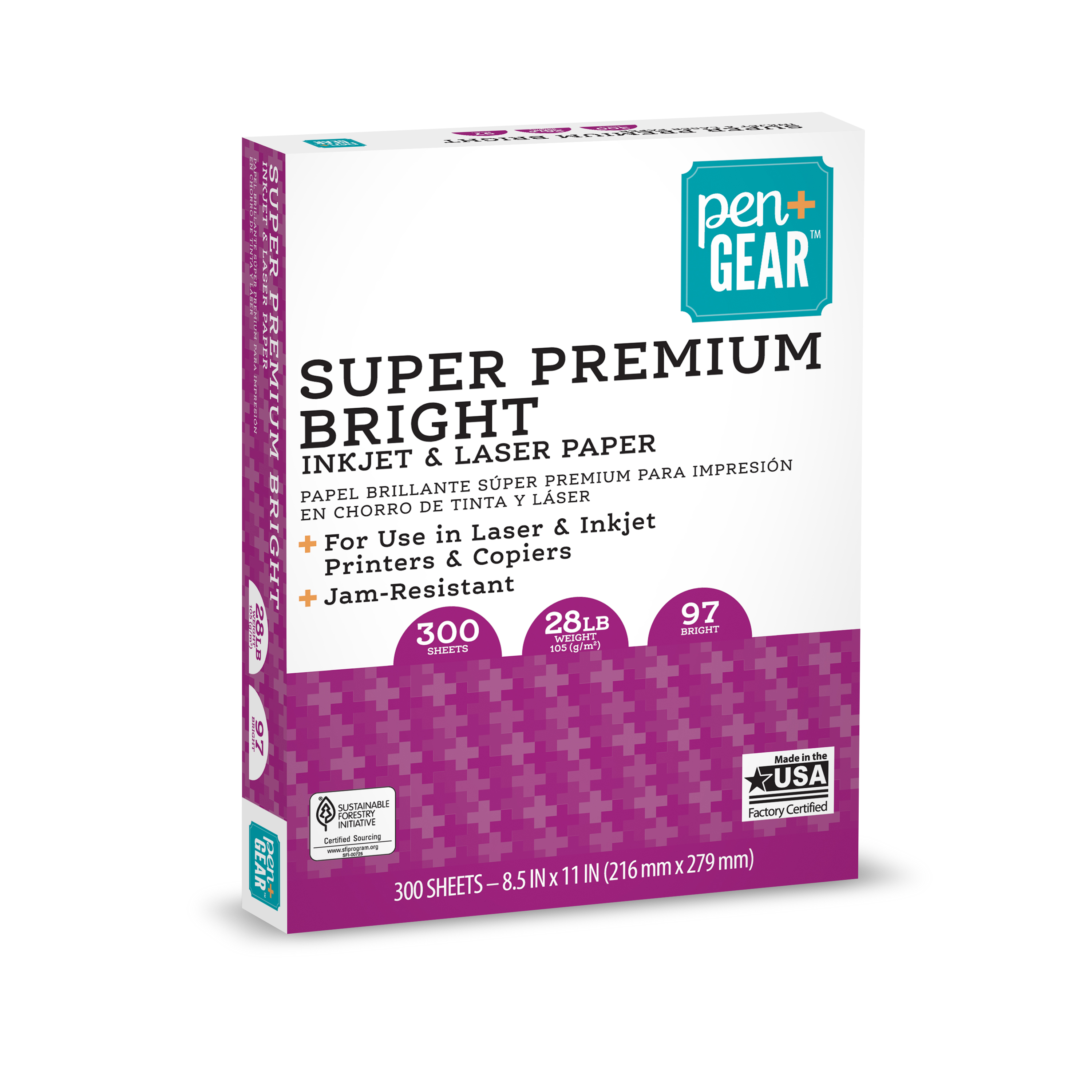 My favorite glossy paper:
*This glossy brochure paper is a huge favorite of mine. It's pretty heavy, so if you don't like heavy weight paper, I won't recommend this for you. But it makes my print outs look so fabulous, I can't even describe it. If you purchase this, either be sure to use a coupon, or wait for it to go on sale like I do and then stock up!
OR, my new favorite! Glossy Koala brand photo paper! I honestly love this paper so much, I made a whole video on it! 
For a laser printer:
----------------------------------------------
THE CHIP BAG TEMPLATE
*As of Feb. 2022, my templates are no longer free. However, they are available through a membership subscription. You can read more details by clicking the "Membership" link in the menu bar at the top corner of this page. 
----------------------------------------------
THE DESIGN
You'll need to decide what program you feel comfortable enough with to create your design. I personally always use Photoshop, but when I first started making chip bags, I would use Picmonkey.com. 
Regardless of which program you end up going with, I highly recommend watching the first tutorial below, where I create a design using photoshop. The reason I recommend you watch it is because I suggest creating your design following the same guidelines as I do in that video. No matter what program I ever use, I always follow the same design guidelines. It just makes it super easy, so take some time and give it a watch.
Below is a list of different programs you can use, some free, and some you have to pay for, as well as links to video tutorials on how to design your chip bag using a few of these programs.
Photoshop (Paid App)
Picmonkey.com (Paid Website)
Photopea.com (Free Website)
BeFunky (Free Website)
MS Word (Paid App)
MS Publisher (Paid App)
Google Docs (Free Website/App)
Canva (Free Website)
Silhouette Studio (Free for Basic App)
Pixlr.com (Free Website)
How to design a chip bag using Photoshop. - VIDEO TUTORIAL
How to design a chip bag using MS Publisher. - VIDEO TUTORIAL
How to create a digital design using FREE websites. - VIDEO TUTORIAL
----------------------------------------------
PRINTING YOUR CHIP BAG
When you're about to print from your computer, always be sure to edit your printer settings to "Best/High" quality. If your printer doesn't offer that as an option, select "Vivid Photo". You basically want to ensure that your printer is printing as high quality, and vividly as possible.
Also, if your printer is capable of printing "borderless", be sure to use that setting. That means it will print the design without a white border around the edges.
Your chip bag will take up an entire 8.5"x11" sheet of paper, so you WILL NOT NEED a cutting machine to cut this chip bag out.
----------------------------------------------
CHIP BAG ASSEMBLY
Supplies you'll need:
Your printed design.
Hot glue or Adhesive strips.
Paper Trimmer/Scissors (Not Required)
Paper Crimper (Not Required)
1 oz. chips (Not Required)
How to assemble your chip bags. - DETAILED VIDEO TUTORIAL
How to assemble your chip bags. - QUICK VIDEO TUTORIAL