So you want to make your own custom chip bags?
You've come to the right place for all the "secrets"!
Below, I break down, step-by-step, how to make a chip bag party favor.
STEP 1: THE PAPER
The paper you go with depends on not only the type of printer you plan to use, but also your budget. Below are a few of my faves.
Regular Copy Paper - Budget Friendly
This copy paper can be bought at Walmart. It has a matte finish, so it won't look super fancy, however, it gets the job done well. When searching for a good copy paper, I highly recommend paying attention to the "Brightness" level of the paper, as well as the "Weight" of the paper. So this one has a 97 out of 100 brightness level, and it's weight is 28lb which is thick enought to not be see through, but thin enough to use as a wrapper. It's a great starter paper for all of your custom favors, not just chip bags. 
(Click the photo below to check it out for yourself)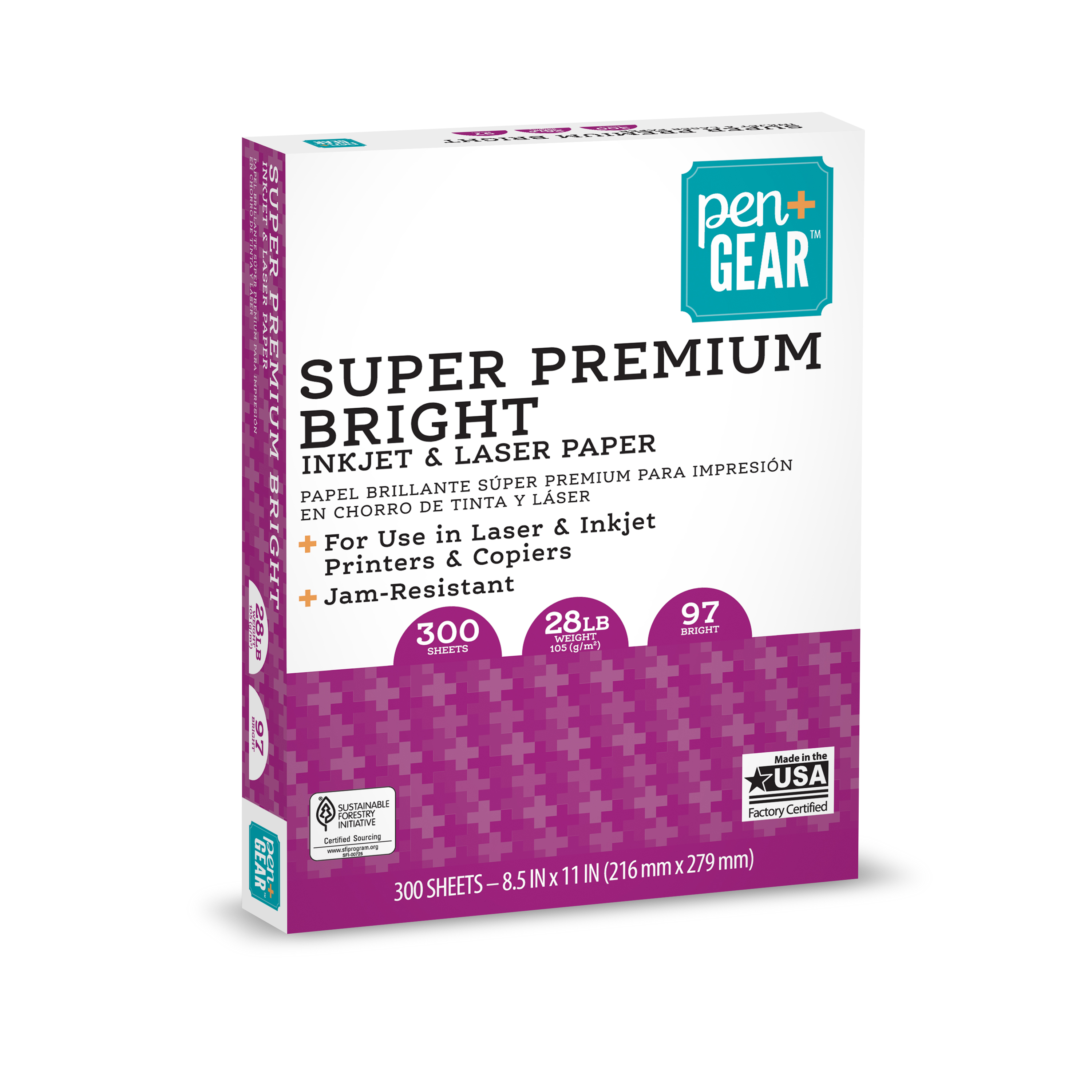 Glossy Photo Paper - Best for all budgets!
I honestly love this paper so much, I made a whole video on it when I first tried it out, and now I actually get to partner with this brand to test out their products! Now, BEFORE YOU BUY ANY OF THEIR PAPER - it's important you understand that their glossy paper all requires the use of DYE ink. A lot of inkjet printers use PIGMENT ink, or will use DYE ink in their colored ink cartridges, but then use PIGMENT ink in their black cardtridges. If you use PIGMENT ink with this paper, it WILL smear, so it's important you figure out which type of ink your inkjet printer uses before buying this brand of paper. 
(Click the photo below to check it out for yourself)
Heavyweight Glossy Paper - Only buy when on sale, or with a coupon!
*This glossy brochure paper was a huge favorite of mine. It gives your projects a real professional look to it, but it is heavy weight, so it has to be used with hot glue, tape or wet glue. If you aren't fond of heavier paper, then I wouldn't suggest this for you. It will work for chip bag wrappers, because I've used them myself, but they will require a little more elbow grease when assembling. 
(Click the photo below to check it out for yourself)
Laser Paper - For laser printers
If you plan to use a laser printer, I absolutely recommend this paper, and this paper only. This is their PREMIUM COLOR pack. Hammermill does have a "glossy" pack, but I hated it, and would never recommend it. For some reason it did not come out glossy on my printer, and in fact came out with streaks and ink cracking. This premium color pack, however, never let me down. 
(Click the photo below to check it out for yourself)
----------------------------------------------
STEP 2: THE CHIP BAG TEMPLATE

(Click HERE)
----------------------------------------------
STEP 3: DESIGNING YOUR CHIP BAG
You'll need to decide what program you feel comfortable enough with to create your design. I personally always use Photoshop, but when I first started making chip bags, I would use Picmonkey.com. 
Below is a list of different programs you can use, some free, and some you have to pay for.
Picmonkey.com (Paid Website)
Photopea.com (Free Website)
BeFunky (Free Website)
MS Word (Paid App)
MS Publisher (Paid App)
Google Docs (Free Website/App)
Canva (Free with limited benefits, or Paid full benefits website)
Silhouette Studio (Free for Basic App)
Pixlr.com (Free Website)
HERE I have helpful tutorials showing you how it is that I use my templates in different design programs, and HERE is the in-depth tutorial on how to design a chip bag wrapper.
You'll notice that the tutorial is me using Photoshop, HOWEVER, it's not the program you need to focus on, it's the method that I'm using to actually create my design. I find my method to be the easiest, so I truley hope you take some time to check it out, and I'm sure you'll find my method of creating designs simple enough for you as well.
----------------------------------------------
STEP 4: PRINTING YOUR CHIP BAG
When you're about to print from your computer, always be sure to edit your printer settings to "Best/High" quality. If your printer doesn't offer that as an option, select "Vivid Photo". You basically want to ensure that your printer is printing as high quality, and vividly as possible.
Also, if your printer is capable of printing "borderless", be sure to use that setting. That means it will print the design without a white border around the edges.
Your chip bag will take up an entire 8.5"x11" sheet of paper, so you WILL NOT NEED a cutting machine to cut this chip bag out.
----------------------------------------------
STEP 5: ASSEMBLING YOUR CHIP BAG
Supplies you'll need:
Your printed design.
Hot glue or Adhesive strips.
Paper Trimmer/Scissors (Not Required)
Paper Crimper (Not Required)
1 oz. chips (Not Required)
How to assemble your chip bags. - DETAILED VIDEO TUTORIAL
How to assemble your chip bags. - QUICK VIDEO TUTORIAL